Advanced Product Search
Please use the category(ies) and search boxes below:
Coin Collecting Specials: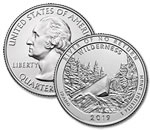 Uncirculated Philadelphia Mint River of No Return Wilderness Quarter...
Featured Banknotes: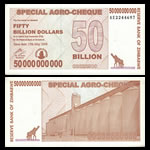 The number of zeroes on these huge denomination banknotes from Zimbabwe certainly catches one's eye....
If you cannot find the collectible you're looking for, please use our contact form to assist you.