Advanced Product Search
Please use the category(ies) and search boxes below:
Coin Collecting Specials: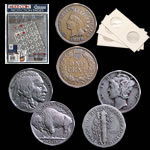 Affordable Starter U.S. Coin Collecting Kit with 3 Classic U.S. Coins, 8 Coin Album Pages, and 12 as...
Featured Banknotes: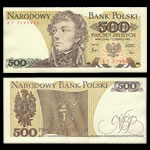 Tadeusz Kosciuszko on the front, Banner of the Kosciuszko Uprising on the reverse....
If you cannot find the collectible you're looking for, please use our contact form to assist you.