We are currently not accepting online orders while we update our Web site. We apologize for the inconvenience. However, you may still purchase approval credits (to pay on your Falcon Currency Account) at Jamestown Stamp Company. You can also call us at 1-888-782-6776 M-F 7:30 am - 4:00 pm.
Falcon Coin & Currency Company
Falcon Coin and Currency specializes in Foreign Coins, World Banknotes, and Collectible Postcards. We are a Coin Collecting Store with Service to Collectors since 1945. Few Collectors and their collections are alike: your hobby deserves personalized service.
At Falcon Coin & Currency, we strive to learn and understand the specific needs of every one of our customers as if they were our only customer. In this way, our highly experienced staff can supply you with the most custom tailored service possible. Whether you buy online, shop from our catalog, or via our Collector's Approval Services, we look forward to helping you get the most enjoyment from your hobby.
New to our site? Try our Mail Order Collector's Approval Service for Coins, Banknotes, or Postcards. Just tell us what you like to collect. Our expert staff will build a selection of collectible coins, banknotes, or postcards tailored to your interests. We bring the Coin Store to Your Door.
Coin Collecting Specials: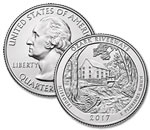 The 2017-D Ozark Riverways Quarter is the 38th design in the U.S. Mint's National Park Quarters Prog...
Featured Banknotes: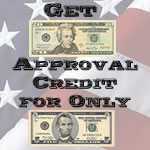 Get $20 worth of Approval Account Credit for Just $5 - Offer available to new approval customers onl...
Hard to Find Coins and Banknotes
Can't find what you're looking for? Give us a call or write us an email any time. We would be honored to help you build your collection.